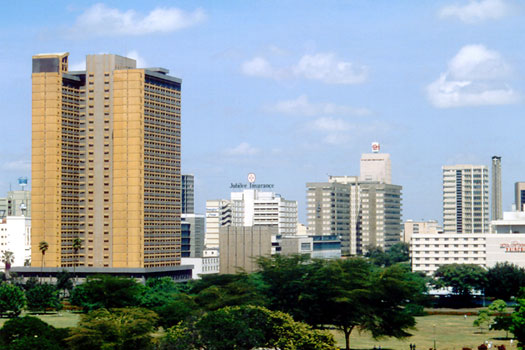 Nairobi
Earth Tremors Cause Panic in Nairobi
The Nation (Nairobi)
NEWS
15 July 2007
Posted to the web 15 July 2007
By Njoroge Kinuthia
Nairobi
Panic hit several parts of Nairobi Sunday after residents reported experiencing mild earth tremors.
"Everything in the house was shaking, the walls, the TV and computer," said Juliet Mumbi who called Nationmedia.com from Spring Valley.
Some residents said they experienced upto three tremors on Sunday. Two other tremors were reported on Saturday.
"I am leaving my office now. Everything in the office has shaken," said Waimiri Kung'u, who works for Kenya Power and Lighting.
The tremors were reported as far as Maragwa and Kirinyaga in Central Kenya and Machakos in Eastern Province. However, no damage was reported.
The US Geological Survey's website reported an earthquake of magnitude 5.4 hit Tanzania Sunday while another of magnitude 4.5 was reported Saturday with their impact being felt far away in Nakuru and Nairobi in Kenya.
Kenyan experts have not given their assesment of the situation, but Prof Isaac Nyambok, a Geology lecturer at the University of the Nairobi, said the country was more prone to tremors than earthquakes as "the tectonic plates in the region were pulling apart rather than moving over each other".
Copyright © 2007 The Nation. All rights reserved.